Complete services for your car  – regular car maintenance and cleaning, repairs in case of  breakdown or car damage/accident, i.e.:
regular service (diagnostic inspection, brake quadrants change, oil, filters change, air-conditioning cleaning and filling…)
mechanical works (change of exhaust, dampers, radiators…)
bodyworks (entire car-body and/or partial repairs)
paintworks (entire or partial car-body paintings, polishing/car detailing)
electrician works (parking assistant, alarm device installation…)
car spare parts sale
tire service and off-season tire storage.
Our company cooperates with all car brands original spare parts suppliers.
We would like to remind our clients, in accordance to the EU Commission Regulation 461/2010, vehicles can be repaired during the warranty period also by an independent car service (for details, see the PDF document).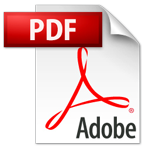 We are a certified operation for sale and installation of Czech companies SVC Náchod, s.r.o. and Bosal ČR, spol. Ltd towing bracket and products.